On your trip to Myanmar, if you want to meet with Myanmar girls for dating, you have to read this article. Meeting Myanmar girl who can speak English fluently is not that very easy. Basically most Myanmar people can understand English words and can communicate a little bit better than Thai people, but they will show shy manner when they have to speak in English.
After years of democratization in Myanmar, Myanmar is getting more exposure to western culture than in the past. Myanmar have ATM machines in most of the places, with high speed wifi and 4G internet network, bar and pubs are booming in most of the area especially in Yangon.
Things are changing dramatically within a few year, and also Myanmar attracts attentions from international communities.
In Myanmar, many people are still wearing traditionally dress, so you can see many Myanmar girls in traditional dress. Myanmar girls looks really attractive in traditional dress.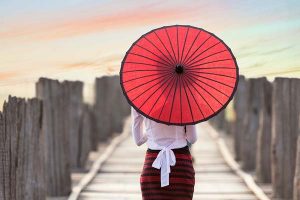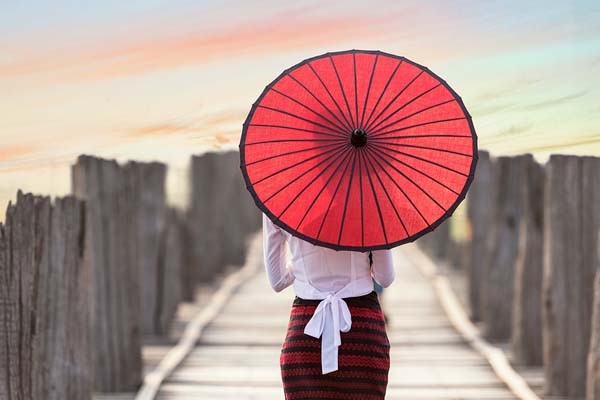 Although, Myanmar are coming out from their traditional shell, they are very sociable, young Myanmar people enjoy partying and drinking.
Meeting a girl during short trip to Myanmar is not very easy. Especially if you are looking for long relationship with her. You need to understand their value, culture, and custom in advance. I will write another article about how to find a girl for long relationship.
What I am writing about today is "How to meet or where can you meet Myanmar girl during your short trip?"
Myanmar girls are not a fan of online dating sites. So you cannot find many Myanmar girls on Online Dating platform.
Famous social media in Myanmar is Facebook, many people in Myanmar spend 2-3 hours a day on Facebook. But it will be also difficult for you to send friend request to Myanmar girls on Facebook. They won't probably accept you.
So the easiest way is you have to active enough and wise enough to know where to catch Myanmar girl.
Here are some tips to meet Myanmar girl in short time.
Restaurants
Beware, not every restaurant has that kind of facilities. In Yangon, there are some restaurants which host live music stage shows. Most of the singers are girls. They are very colorful and really good looking under the spot light. Some restaurant also has model cat walk shows. This is the place where you can get Myanmar girls. Not all of those girls are approachable, but some of the girls are available to approach. If you spot your favorite girl, you can ask waiters about her availability.
Power Light beer station is one of the most popular one in Yangon.
Nightclubs
In Yangon, there are some nightclubs and it is one of the best places to visit and meet Myanmar girls. But I also want to warn you that not all the girls you will find at nightclubs are approachable. Some of the girls come to nightclubs for their social events, parties with friends. So you should be wise enough to target the right girls at nightclubs. But don't worry, you can also ask waiters at nightclubs to introduce you with a nice girl. You have to pay some tips for that.
Street chicks
I don't recommend you to pick a girl from a street if you have a budget to go to clubs. Usually near a big hotels or at bus station, you can point out some street chicks.
Massage Parlor
In Yangon, some of the massage parlor girls are easily approachable for dating. But you need to explore with locals about which massage parlor host that kind of girls. Those massage parlor will not be a famous one, some are running secretly as a beauty saloon. You will not find those kind of massage parlor in our massage and spa directory.
Café
Café is not a place to find a girl.
So to summarize, the places I mentioned above are the places you can get Myanmar girls while you are on short trip to Myanmar. But if you are looking for some relationship status with Myanmar girls, finding them at above places is not a good idea.
Normally, Myanmar girls are friendly and sometimes quite formal. They will not come up and talk to you by themselves. You need to be polite and smart enough towards Myanmar girls. And also you need to know a little bit about Myanmar culture in advance.
I will keep updating about his article, so please subscribe to our blog and you will get update things from us.