The most comfortable place for you might be your home or your hotel room. So, you might want massage service at your doorstep by just making a call to the spa and massage parlors. In Yangon, home massage services are not very popular and only a few massages parlors provide such kind of service. Home service staffs should be professional massage therapists but most of the massage parlors and spas only have trained masseuses. Therefore, less massage parlors and spas can provide home massage services. Here are some places where you can get on call home massage service in Yangon.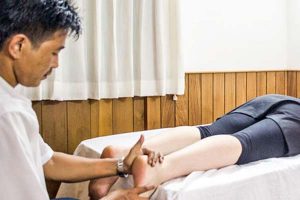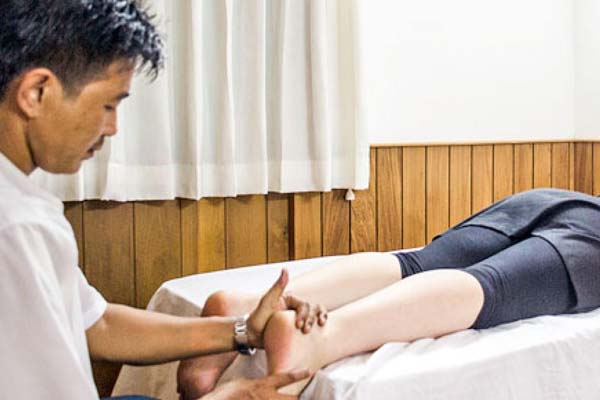 Nagomi Massage clinic
Nagomi provide skillful Massage therapists of both gender and Japanese technical instructor is managing. There are two Nagomi massage clinics in yangon and their aim is to provide the best treatment for your body. They aim to massage to relieve various systems and for your health care. Since they employ professional massage therapists, they could provide house call massage services. Their massage gives minimum irritation to bone and skin and loosen muscles, therefore you will have the most relaxing time. The receptionists can interpret three languages including English, Japanese, and Burmese.
Sayar San Main Clinic
No.70, West Zay Haung Street., Sayar San North/West, Bahan Township.
09-263-442062, 09-263-442063
Myay Ni Gone Branch
No.11, Aung Taw Mu Street, Myay Ni Gone, San Chaung Township.
09-300-86614, 09-263-442061
Sumo Blind Massage parlor has a good reputation for their quality service and they also provide home massage services. Massages are carried out by the professional blind massage therapists and they are very well trained. The blind masseuses from Sumo are well-known for their professional massage skills and they can give you the right touch. They have special treatment for Head-ache, shoulder-pain, neck-pain, joint-pain, whole body pain, back-pain, stress, and sole pain in scapula. Massage fee at the shop for one hour is only 5,000 kyats. But massage at your home will be one hour for 10,000 kyats plus taxi charges.
No. B-15, Lanmadaw Plaza, Lanmadaw Road, Lanmadaw Township, Yangon
+95 9 799222270
Sapel spa is famous for their traditional foot massage and it is one of the top spas in TripAdvisor. They also provide new spa services such as traditional Burmese body scrub, body and oil massages. They do not visit homes to provide massage service but they do visit other hotels to provide  massage service. If you wish to get massage in your hotel room, Sapel spa can send their skillful masseuses to your room. Their soothing massage will be definitely satisfying for you and ease any muscular tension on your body.
Merchant Road, Between 62 & 63  street , 4th floor of Hotel 63, Botahtaung Township
+95 9 45510 1788
Hotels with Spas and Massage Parlors
If you don't want to go far from your place to get a massage, you can choose hotels with spas. Most of the spas from the hotels give discounts for the guests that stay at their hotels. The spas service from The Best Western Green Hill Hotel give 30% off for the guests stay at the hotel. The spa from Parkroyal Hotel is also famous for their quality massage service. The Water spa from Vintage Luxury yacht Hotel offers special menu of wellness being, integration the traditional Thai and Myanmar massage therapies.