I was asked about the on-call hotel and home massage service in Yangon very often. But it is quite difficult to get reliable information about hotel and home massage call service in Yangon. There is a lot of traditional ordinary massage service you can get at home, but on-call massage+ service is not possible in the past. But now, we got this valuable information about on-call Hotel and home massage service.
Either you are at home or hotel, you can get this service. You just need to contact them through phone or Facebook page. I got this information for a long time, but validating about its reliability took some time. Now we can provide this information to you.
They have both men and lady masseurs. So depending on your need, you can get men or lady masseurs.
The cost for one session will be 40,000 MMK and it will list for two hours.
Masseurs are professionally trained. Lady masseurs are good looking and cute. You can demand of extra service if you want and they can provide BJ, HJ and even body to body massage. But no FJ, please.
(Updated: I was shared experience about this massage service by some of my online friends, they could negotiate with those girl for FJ. Price was around 150,000 MMK. But I am not sure all of these girls are available for FJ or not.)
They have one special type of massages, it is four hands massage. You will be massaged by two people at the same time by using four hands. 🙂 You will get a very unique sensation with this four hands massage.
Type of massage they can provide is "Thai style massage".
You can contact them through this number: 09441165893 (Mr. Lwin Ko).
You can stay at any hotels in Yangon and their service can come to your place. But most customers take a room at Hotel Shwe Gone Dine and Academy Hotel.
You can also stay at Royal Holiday Hotel and they are linked with Mr. Lwin Ko service. You can ask Royal Holiday to arrange a massage service for you.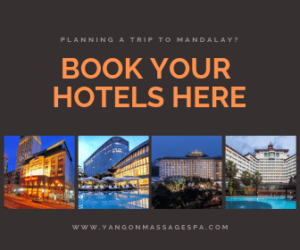 Disclaimer
Our blog is not related to any of the massages and spas we mentioned in our blog. We are just sharing useful information to our blog readers.  If we put an advertisement, we will clearly mention it as an advertisement.
This post is not also an advertisement post.
If you want a cheap home massage service, you can read this article. Home massage service in Yangon.