Is Massage in Yangon Cheap?
There are plenty of choices for massage and spa treatments in Yangon and they offer various price and service. If you are on a budget and looking for the cheapest massage you can get, we have good-news for you. There are many cheap massage in Yangon and they are nice and clean as well. The massage parlor you choose should not only offer cheap price, but also provide professional service. In Yangon, many of the cheap massage are quite good and they are able to give satisfying service. Here is our list of cheapest spas and massage you can get in Yangon.
Sa Bai Dee
Sa Bai Dee is located in Dagon township and the price of the massage is only 6000 Kyats. You can only get foot massage in Sa-Bai-Dee, but they give massage on arms, shoulders and head for extra. The quality of the massage is quite good for the price of 6000 kyats and the masseuses are very friendly. Sa Bai Dee is open till late at night and you can make your last booking at 10 PM. This massage parlor got many positive reviews from locals and international guests for their satisfying service. There is no private rooms in Sa Bai Dee but it is well-known for the good wi-fi that they have.
Genky is a Japanese owned blind massage spa and it is famous for their professional massage that they provide. You can get foot massage, body massage, and foot & body combo massage. The price of the massage range from 5000 Kyats to 13,000 Kyats and it is open from 9AM to 9PM. They only charge 5000 Kyats for 45 minute massage which is very reasonable and cheap. The blind masseuses are very well-trained, therefore without a doubt, you can get good quality treatments. It even does home delivery but only to downtown areas. You can give them a call and ask for a masseuse to give a massage at your home or hotel. You only need to give extra 1000kyats for home visit, so grab your phone and give a call to Genky.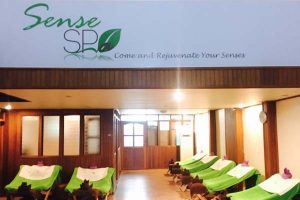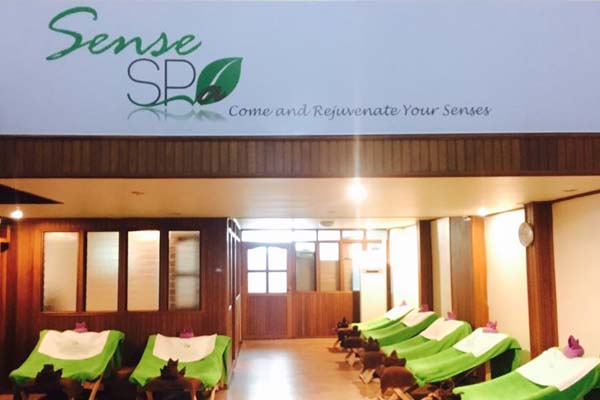 This spa is not an ordinary spa and they provide various kinds of spa treatment including professional Thai massage. The price of spa treatments start from 7000 Kyats to 45,000 Kyats. They offer variety of spa treatments, including Aloe Vera ,massage, four-handed massage, honey massage, milk massage, and gold leaf facial. You can not only get relaxing massage but also skin treatments. Sense Spa is open from 11AM to 11PM and it is located in Yankin township.
Health Blessing
You will never get disappointed after getting a massage treatments from Health Blessing Spa. It is located in Chinatown and very easy to get access to it. They provide various treatments and the prices are relatively cheap. The price range from10,000 Kyats to 29,000 Kyats. Health Blessing is well-known for their high standard service and the masseuses are very attentive. Many travelling websites recommend the Health Blessing spa for their cheap, clean, and professional service.  It is open from 10:30AM to 12AM on Monday-Saturday but on Sunday, it is open from 5PM to 12AM.