After walking around the city and through the malls, your shoulders and feet starts to ache and tired. Then, you probable wish to lay down on the bench and get a relaxing massage from a professional massage therapist. You'll feel so pleased when you see the sign-board saying Massage but are you sure you should just walk in? Usually, nobody stop to ask for a license at the massage parlor but you should do it starting from now. Here are the reasons why you should choose only the licensed massage parlors in Yangon.
The Risk of Injury
"Any touch has a physical affect on the body". Without the proper education about stretching, limits of the body, and functions of muscles, the masseuse can injure your body. If the massage parlor is unlicensed, it is possible that the masseuses might not be well-trained professionals. With the proper knowledge of Kneading, the trained masseuse can breaks up muscle adhesions and increases blood flow. But, untrained masseuse from an unlicensed massage parlor can do the opposite to your body rather than resolving the ache. Stretching your body could detach a ligament from the bone and the unprofessional massage therapist can damage your body badly.
If you have health problems or had surgery before, you should be more careful with getting a massage. You should get a massage from a massage therapist rather than a masseuse because therapist have more knowledge about body. You better not go to unlicensed massage parlors for your health and safety.
Hygiene Problem of unlicensed massage parlors in Yangon 
When a massage parlor does not have license, they see no obligation to obey the law. Unlicensed massage parlor owner will not follow the sanitation requirements that government have. You might receive the massage from unwashed hands or you might have to lie down on the used sheets. There is no guarantee that they will use decontaminated equipment and have clean environments.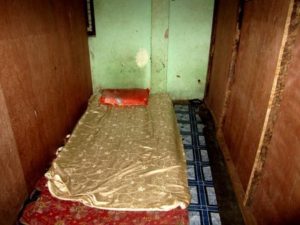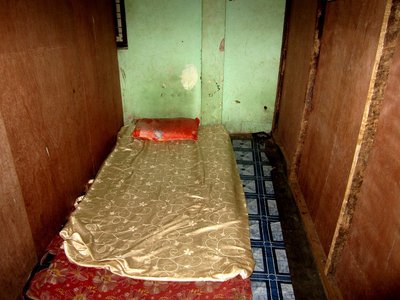 You might get a "surprise"
Many of the unlicensed massage parlors in Yangon are related with prostitution. Many guests have experienced erotic touches from the masseuse at the unlicensed massage parlors. You are only expecting a relaxing luxury massage but you might get more than what you wish for. Since prostitution is illegal in Myanmar, it is not safe to get a massage from such kind of massage parlors.