Family friendly KTV in Yangon
Is singing is your thing? There are many good Karaoke joints for you in Yangon and they are everywhere in the city. Singing your heart out will reduce stress and it is one of the best way to release all the pressure. KTV-lounges are the best place for you and your friends to have a fun-time and enjoy good food as well. If you only wish to go to a family friendly karaoke, here is our exclusive-list of best family friendly KTV in Yangon.
Music Box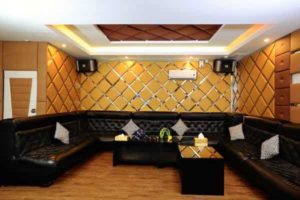 There are two branches in Yangon. You can find Music Box in Yangon International Hotel and Junction Square. Music Box is known as the best KTV in Yangon and it is a family friendly KTV as well. There are different size of rooms and the price is different according to the size of the room. Four-person-room is 10,000 Kyats, Six-person-room is 15,000 Kyats, ten-person-room is 18,000 Kyats, 13-person-room is 23,000 Kyats and 20-person-room is 28,000Kyats. The bar of Music Box serve liquor, cocktails and Chinese foods, and the quality is good as well.
The One Entertainment KTV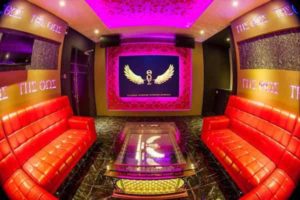 This is the most luxurious KTV Bar in Yangon. If you wish to get the best karaoke experience in yangon, this is the right choice for you. The interior designs are unique and amazing, and this will make you feel special. You can enjoy the wide variety of delicious food and best quality cocktails. The room fees are quite high, therefore only high class people come and chill here. 7-person-room is 30,000 Kyats, 15-person-room is 45,000 Kyats, 20-person-room is 70,000 Kyats, and 30-person-room is 80,000 Kyats.
Pwint Thit San Family Karaoke
This KTV is popular among locals because they offer reasonable price and good service. The KTV restaurant is also very famous for the good food they provide. There are two branches – one is near Hninzigon Home for the Aged, and another one is in North Okkalapa Township. If you are on a budget, this KTV is the best choice for you. 6,000kyats for four-person-room, 8,000kyats for six-person-room, 9,000kyats for eight-person-room, 10,000kyats for 10-person-room, 13,000kyats for 14-person-room and 15,000kyats for an 18-person-room.
K Box Family Karaoke
After doing shopping at Ga Mone Pwint Shopping Center, you can get a fun time at K Box Family Karaoke. You can get Burmese food, Thai food, and Chinese food at K Box Family Karaoke. Prices are 10,000kyats per hour for five-person-room, 14,000kyats for 10-person-room, 18,000 kyats for 12-person-room and 25,000kyats for 20-person-room.
mCube Family Karaoke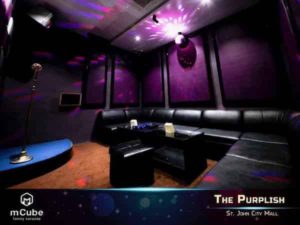 This is one of the few KTVs that do not serve liquor and beer. The VIP rooms of mCube KTV has LED disco lights and microphone stands. Prices are 10,000Kyats for 4-person-room, 15,000Kyats for 8-person-room, 25,000Kyats for 12-person-room, 35,000Kyats for VIP rooms.
TK House
This KTV is famous for hosting birthdays, parties, and gatherings. You will get satisfying service and the staffs are very friendly. BBQ of TK House is very good and you can also get Thai and Chinese foods. You will get one hour free if you purchase three hours. There are three room sizes: small for 12,000kyats per hour, medium for 15,000kyats and large for 35,000kyats—holding 8-15-35 people.
Yo…. Are you looking for a KTV with girls? Stay tuned with us. We will write post about KTVs where you can sing together with beautiful girls. 🙂