Oil-massage is more special than massage because oil-massage has several benefits including reducing stress, improving immunity, and keeping skin youthful. It also helps to beat body pain  and increase blood circulation. By using oil to massage the body, it helps to get rid of dirt and dead skin from your body. This kind of massage is perfect for you if you are having a headache and eye strain. The oil can moisture the top layers of the skin, therefore it can help to get rid of stretch marks. After learning about the benefits of the oil massage, you might wish to receive oil massage now. Here are the best spas and massage parlors where you can get the best oil massage in Yangon.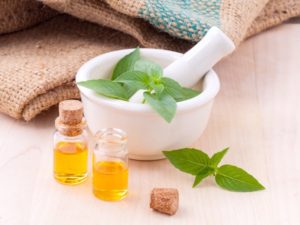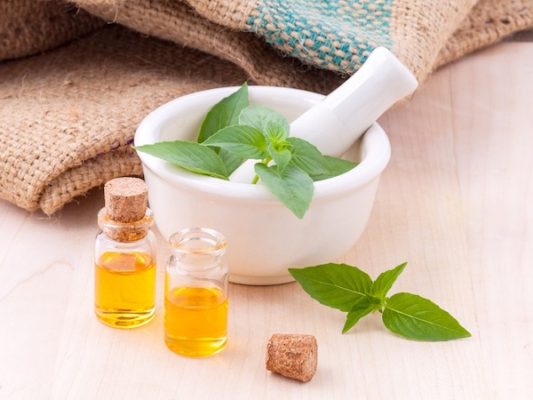 Top 7 Best Oil Massage in Yangon
Health Blessing Massage and Spa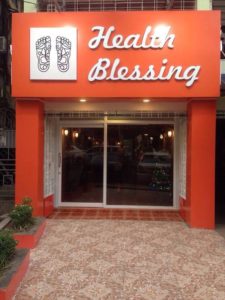 This massage parlor is located in downtown and very popular among the travelers. It is well-known for their excellent service and good attitude of the employees. There are more positive comments than negative comments on the Their Thai ancient style massage is very relaxing and the clean environment is a plus. The 60 minute oil massage cost only 15000 kyats. This is the perfect place to end a full day of sightseeing in Yangon.
Address: 63, 19th street, Yangon, Myanmar Ph: +95 9 42502 8756
Sense spa
Sense spa not only offer beauty treatments, but also several types of body massages. They also offer oil massage and they use different types of oils. Therefore, you get to choose your favorite oil for the massage. They use both Thai and Myanmar traditional techniques, and you can choose which one you prefer. Thai style massage is a bit more expansive than Burmese style massage. When the local version of oil massage cost 10,000 Kyats, Thai version of oil massage cost 16,000 Kyats.
Address: Main Branch: No . 296 Room 3 (Groundfloor ) Yan Aung Lane 1 , Yankin Main Road . Yankin Tsp, Yangon, Myanmar
Branch 1: No 12, Kyun Taw Road , Enter from Bargayar Road, San Chaung Tsp , Yangon
09252888706 / 09258688897
Brach 2: No 66, Sint Oh Dan ( Lower Block) , Between 18 th & 19 th street, China Town, Lathar Township , Yangon
09427776503 / 09427776502
D Spa
D Spa offers many different spa treatments including oil-massage, Thai traditional massage, Aromatherapy, facial/body treatments, foot-massage, manicure/pedicure, sauna, and waxing. They provide separate unique chambers for men and women and they have well-trained professional spa therapists. The service fees range from 10,000 to 70,000 Kyats and advance booking is required.
Address: No. 682 Thitsar Road, South Okkalapa Township Ph: +95 9 259256686 ~ 7
Spa Elements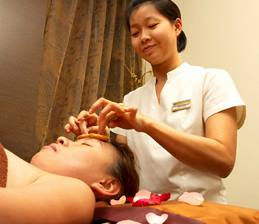 This spa provide high-end spa treatments with exclusive Japanese expertise. Their only use organic products and best quality oils for oil massage. This is the only spa that provide massage for pregnant women and new mothers in Yangon. Spa Elements is one of the luxurious spa in Yangon and they use high-tech & modernized machines. Oil massage cost only 18,000 kyats and you will receive luxurious and pampering treatments for your body.
Address: No. 17-19, Thamardi Street, Kyauk Myaung, Tamwe Township
Ph: +95 9 795 955 300
Family like atmosphere of Inya Day Spa always impress the visitors and their professional massage service is excellent. Oil massage of Inya Day Spa is very relaxing and authentic. The well-trained masseuses use soothing palm strokes and the invigorating blend of essential oils to induce relaxation and recovery. It cost about 42,000 kyats for 60 minutes massage and they only charge you 56,000 Kyats for 90 minutes massage.
Address: No. 16/2 Inya Road, Kamayut Township Ph: +95 9 3017 3497
La Source Spa is one of the most luxurious spa in Yangon and the top Myanmar celebrities frequently visit there. They also have a salon in the Sedona Hotel, so you should visit this spa if you are staying there. Their massage service is very relaxing and it can calm your mind as your body submerges into oblivion.
Address: No 80A, Inya Road, Kamayut Township Ph: +95 1512380, +95 1511252
If you are looking for the greatest spa experience, this spa is the right choice for you. The oil massage is done by the professional massage therapists and they are the expertise in Thai Massage technique. You will never regret for choosing First Thai Spa to heal your body pain and muscle tense.
Address: Pearl Condo B 1st floor, Room F-44 Kabaaye Pagoda Road Yangon, Myanmar
Ph: +95 9 974 588 425
This is our list of best oil massage in Yangon. If you would like to add more info, feel free to leave it at the comment.
Ok…. It is not very exciting to get an ordinary oil massage and you are looking for the exciting oil massage, here is our post about happy ending massage service in Yangon.
To Read: Happy ending massage in Yangon