This massage parlor is located in downtown and very popular among the travelers. It is well-known for their excellent service and good attitude of the employees. There are more positive comments than negative comments on the Their Thai ancient style massage is very relaxing and the clean environment is a plus. The 60 minute oil massage cost only 15000 kyats. This is the perfect place to end a full day of sightseeing in Yangon.
Address
63, 19th street, Yangon, Myanmar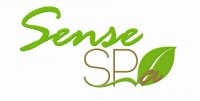 Sense Spa not only offer beauty treatments, but also several types of body massages. They also offer oil massage and they use different types of oils. Therefore, you get to choose your favorite oil for the massage. They use both Thai and Myanmar traditional techniques, and you can choose which one you prefer. Thai style massage is a bit more expansive than Burmese style massage. When the local version of oil massage cost 10,000 Kyats, Thai version of oil massage cost 16,000 Kyats.
Main Branch: No . 296 Room 3 (Groundfloor ) Yan Aung Lane 1 , Yankin Main Road . Yankin Tsp
Branch 1: No 12, Kyun Taw Road , Enter from Bargayar Road, San Chaung Tsp
Brach 2: No 66, Sint Oh Dan ( Lower Block) , Between 18 th & 19 th street, China Town, Lathar Township , Yangon
Address
Main Branch: No . 296 Room 3 (Groundfloor ) Yan Aung Lane 1 , Yankin Main Road . Yankin Tsp